3rd August Historic events and Glories
What happened on 3 August? History and famous personalities
---
Everything that happened on 3 August is highlighted in the blog below. What were the major events and challenges of this day? Who all people gave their contribution?
History- International
Events
2012 – First Saudi Arabian Woman Competes in Olympics
On August 3, 2012, Wojdan Shahrkhani became the first Saudi Arabian woman to compete at the Olympic Games after being a part of the +78kg Judo competition.
2011 – US Debt Bill signed into law
On August 3, 2011, President Barack Obama signed into law the US Debt Bill to raise the US debt limit by debt limit by $900 billion from its previous level of US $14.3 trillion.
1989 – Soviet Union Flight 007 Case Settled
On August 3, 1989, the court awarded $50 million to the families of 137 passengers killed when a Korean Air Lines plane, Flight 007 was shot down in Soviet territory six years ago killing all 269 passengers.
1914 – Beginning of World War I
On August 3, 1914, Germany invades Belgium and declares war on France signalling the beginning of the First World War
1596 – Discovery of a variable star
On August 3, 1596, Star David Fabricius discovered a light variation of Mira, the first variable star.
Read more: What happened on 2 August? History and famous personalities
Births- International 
Composer Louis Gruenberg
On August 3, 1884, Louis Gruenberg, a Russian-born American pianist and prolific composer was born. He was a highly respected Oscar-nominated film composer in Hollywood.
Novelist Leon Uris
On August 3, 1924, Leon Uris, an American author of historical fiction was born. He wrote many bestselling books including Exodus and Trinity.
Cricketer Pat Crawford
On August 3, 1933, Pat Crawford, an Australian cricketer was born. He played 4 Tests and was a right-arm fast bowler.
Actor Martin Sheen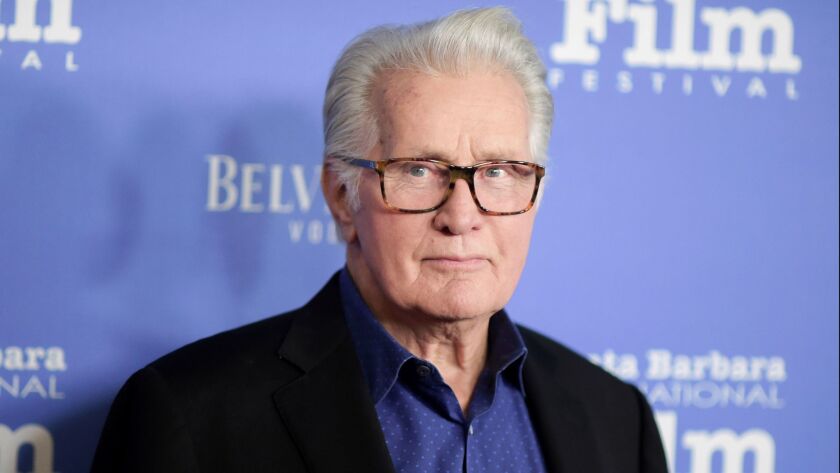 Born on August 3, 1940, Martin Sheen, an American actor was born. He has won the Best Actor award at the San Sebastian International Film Festival. He has narrated, produced, and directed documentary television, earning two Daytime Emmy awards in the 1980s.
History- Indian
Events
2015 – Nagaland Peace Accord signed
On August 3, 2015, India's PM Narendra Modi signed an accord in New Delhi with Thuingaleng Muivah, the leader of the Isak-Muivah faction of the National Socialist Council of Nagaland (NSCN), ending a rebellion that festered in Nagaland and Manipur states for more than six decades.
2014 – Narendra Modi visits Nepal
On August 3, 2014, India's PM Narendra Modi embarked on a visit to Nepal to help speed up negotiations on a power trade pact.
2008 – Stampede killed 145 Hindu worshippers
On August 3, 2008, in northern India 145 people, including many women and children, were killed when pilgrims stampeded at the Naina Devi Temple in the Bilaspur district of the Himachal Pradesh state.
2006 – Ban on Pepsi and Coke
On August 3, 2006, federal MPs demanded a nationwide ban on Pepsi and Coke after the privately-funded Centre for Science and Environment (CSE) said 11 drinks sold by the two US companies contained unacceptable doses of pesticides.
2003 – Gas Cylinder explosion
On August 3, 2003, in western India, 3 buildings collapsed when a cooking gas cylinder exploded. It killed at least 43 people and 39 people were injured.
Read more: 1st August Historic events and important segments
Births- Indian
Actor Sunil Grover
On August 3, 1977, Sunil Grover, an Indian actor and stand-up comedian was born. He played roles in Comedy Nights with Kapil and was also seen in Bollywood film Bharat.
Actress Vanisri
On August 3, 1948, Vanisri, born Rathna Kumar, an Indian Film actress was born. She was known for her works predominately in Telugu and Tamil, and a few Kannada and Hindi films.
Cricketer Balwinder Sandhu
On August 3, 1956, Balwinder Sandhu, a former Indian Test cricketer was born. He represented India in 8 Test matches as a medium pace bowler and was a useful batsman.
Novelist Bhupen Mahapatra
On August 3, 1935, Bhupen Mahapatra, an Odia novelist, columnist, and short story writer was born. He has written 4 novels, 11 collections of short stories, 2 travelogues, 3 collections of essays, besides numerous works of translation.
Singer Chhannulal Mishra
On August 3, 1936, Pandit Chhannulal Mishra, a Hindustani classical singer was born. He was awarded the Padma Bhushan, the 'Shiromani Award' of Sur Singar Sansad, Bombay; Uttar Pradesh Sangeet Natak Akademi Award; Naushad Award of U.P.
Check our Instagram : Ownguru
Facebook : Ownguru
If you have an interesting write-up or any suggestion, write to us at ownguru@gmail.com