History Of 25th December – The Noteworthy Events That Are Observed On This Day
Do You Know Why 'Good Governance Day' Is Celebrated On 25th December? And Are You Aware Of When And Why Christmas Is Celebrated?
---
Good Governance Day In India
In 2014, on the 23rd of December, Prime Minister Atal Bihari Vajpayee (former) and Pandit Madan Mohan Malaviya received the Bharat Ratna, which is considered as India's highest civilian award of merit; following which the newly elected Prime Minister Narendra Modi announced that the birth anniversary of Mr Atal Bihari Vajpayee would be commemorated as Good Governance Day, annually in India. Thus, Good Governance Day in India is observed on the 25th of December, every year.
(Former Prime Minister, Atal Bihari Vajpayee) 
Read more: December 24 marks Christmas Eve: Take a look at other major events
Click here to watch the video of Good Governance Day: 
This day is celebrated in honour of the birth anniversary of India's former Prime Minister, Atal Bihari Vajpayee. Good Governance Day was established in India in 2014 in honour of Atal Bihari Vajpayee by fostering awareness of accountability in government, amongst the general public. The announcement of this day also led to a lot of backlash from Narendra Modi's opposition party, 'The Indian National Congress' as this day was also declared as a working day and the opposition questioned the secularism of the nation. Regardless of the backlash, this day is still observed and celebrated every year.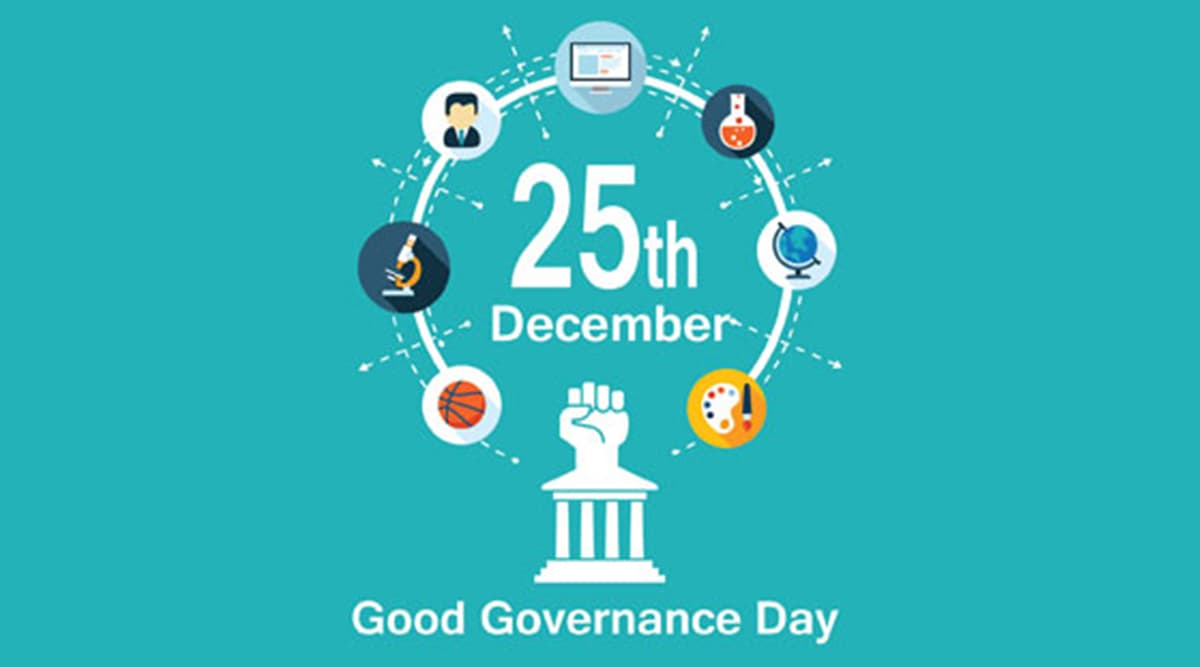 (Good Governance Day, 25th December)
Welcoming Christmas And Christmas Celebrations
·     Christmas, also known as the Feast of the Nativity, observed on 25th December, is an annually celebrated festival around the world to commemorate the birth of Jesus Christ, followed by various religious and cultural celebrations amongst a number of people all around the globe. Although the accurate date and month of the birth of Jesus Christ are not known, the church in the early fourth century decided to fix 25th December as the date. December 25th, 336 was the first-ever recorded date of Christmas being observed and celebrated which was at the time of the Roman Emperor Constantine.
·     On this day, people set up and decorate their Christmas Trees and decorate their home's as well, several people have family gatherings and numerous people bring gifts for their loved ones. People start their Christmas preparations in the week of the Christmas Day itself. Those celebrating, also organize special dinner meals with their family or friends and prepare a variety of festive goods. Children and many other people believe in Santa Claus, also known as Father Christmas who is said to make lists of children and categorize them as good or naughty according to their behaviour and is said to bring presents for well-behaved children. Christmas is usually observed as a national holiday worldwide and is considered as the best time of the year by all.
(Christmas Celebrations)
(Santa Claus portrayed by Jonathan Meath)
Check our Instagram : Ownguru
Facebook : Ownguru
If you have an interesting write-up or any suggestion, write to us at ownguru@gmail.com