October 21: Police Commemoration Day: Why do we celebrate it in India?
Do you know why India celebrates Police Commemoration Day? Scroll down this blog to know about this day and other events.
---
Celebrated on October 21, The Police Commemoration Day is celebrated to pay tribute to all the martyred police personnel who laid down their lives to ensure the safety of others. Read the article to know what else happened in today's history.
1. Coronation of Alauddin Khilji over Delhi ( 1296)
(An image representing the Age of Khilji)
Alauddin Khalji (1296–1316), was the most powerful emperor of the Khalji dynasty that ruled the Delhi Sultanate in the Indian subcontinent. He instituted a number of significant administrative changes, related to revenues, price controls, and society. He sat on the throne of Delhi Sultanate on October 21, 1296, after killing his uncle Jalal ud din Firuz Khilji. Despite the fact that Alauddin was illiterate, he was an able soldier and excelled in commanding the army. During his time the empire extended from Indus to Bengal and from the Himalayas to Vindhyas.
Read more: October 20: Beginning of Indo-China War
2. Police Commemoration Day (1959)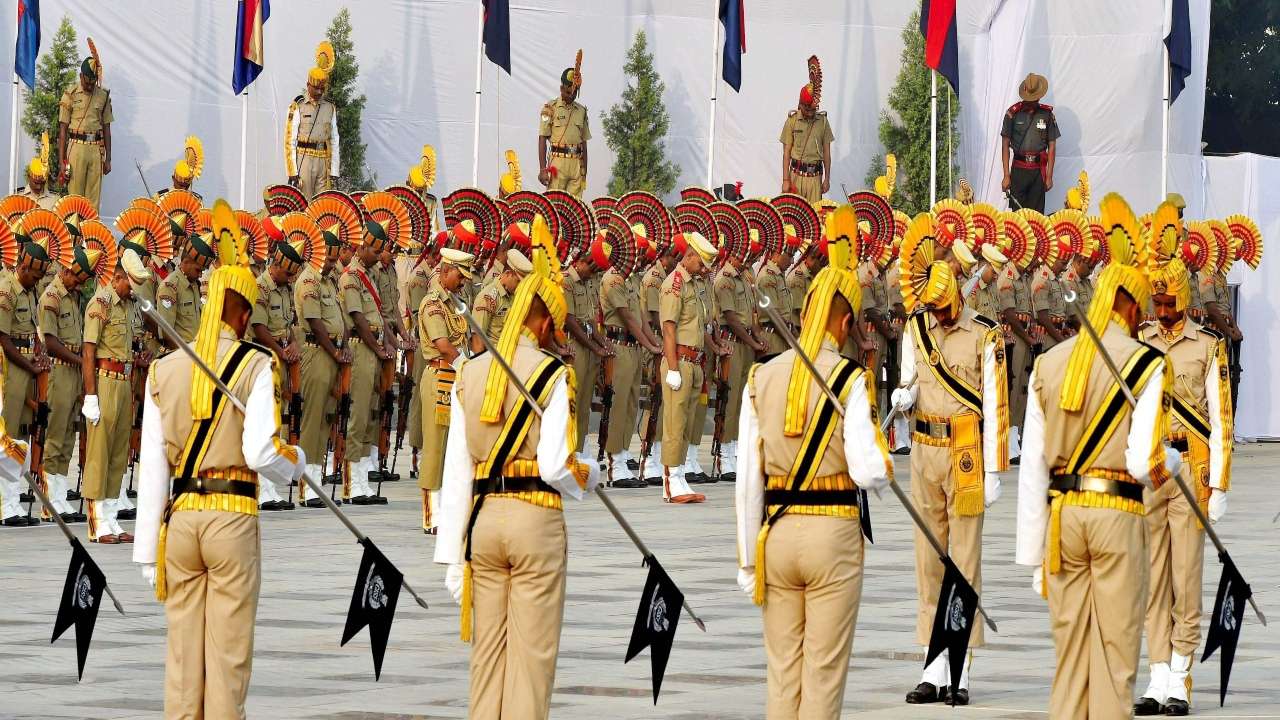 (A representation of PCD)
Police Commemoration Day is observed on 21 October at the Police Memorial, Chanakyapuri, New Delhi. It is observed to pay homage to the 10 policemen who were killed in an ambush by Chinese troops in 1959 in Ladakh's Hot Spring area. At the Police Commemoration Day, the Martyrs Book was brought to the memorial in a slow march, and names of 579 martyrs who sacrificed their lives from 1 September 2012 to 31 August 2013, were announced on the occasion of Police Commemoration Day.
3. Establishment of Azad Hind Fauz in Singapore ( 1943)
(Netaji proclaiming on 21st October 1943, Singapore)
The Provisional Government of Free India or, Azad Hind Fauz, was an Indian provisional government established in Japanese occupied Singapore during World War II. It was largely supported by as well as largely dependent on the Empire of Japan. On 21st October 1943, at the Cathay Theater in Singapore, Netaji Subhash Chandra Bose did proclaim the establishment of the Azad Hind Fauz and, three days later, declared war on the British Empire and the USA.
4. Saina Nehwal won the Denmark Open Super Series (2012)
Indian badminton player and Olympic bronze medallist Saina Nehwal has beaten German's Juliane Schenk in the finals of the Denmark Open Super Series Premier trophy. The game was played on October 21, 2012, in Odense in Denmark. The game was over in just 35 minutes with a score of 21-17 and 21-8 and she notched up her second Super Series Premier title which fetched her $30,000 from a total purse of $400,000.
5. Birth Anniversary of Alfred Nobel (1833)
Alfred Nobel (21 October 1833 – 10 December 1896) was a Swedish physicist, inventor, and altruist. He held 355 unique licenses, explosive being the most well known, and the engineered component nobelium was named after him. Having perused an untimely eulogy that censured him for benefitting from the deals of arms, he gave his fortune to establish the Nobel Prize. His name additionally gets by in organizations, for example, Dynamit Nobel and AkzoNobel, which are relatives of mergers with organizations that Nobel set up.
Check our Instagram : Ownguru
Facebook : Ownguru
If you have an interesting write-up or any suggestion, write to us at ownguru@gmail.com