SAARC Summit 2020: Important Highlights that you need to know 
Key Takeaways from SAARC Summit 2020
---
South Asian Association For Regional Cooperation (SAARC) summits are held every year to ensure regional and strengthen economic relations with neighboring countries. The summits were on hold since 2016 as India decided to boycott because of the Uri attack. But, in the light of recent events, India has shown greater interest to work collectively, keeping aside all the differences and giving the lives of citizens more importance, in order to fight the war against the spread of the virus.
The SAARC Summit 2020 was held on a virtual platform due to the viral outbreak. This year Nepal was supposed to chair the summit but because it was done through video conferencing, the summit is called the tele-summit.
Some Major Proposals Made By India in SAARC Summit 2020
COVID-19 Emergency Fund – all SAARC countries can make a voluntary contribution with India making the first contribution of $10 million. All SAARC members have equal access to the Emergency Fund.
India has also proposed to assemble a rapid response team of doctors and specialists testing kits and other equipment to be made available and put on standby for other nations if required.
India has also set up an Integrated Disease Surveillance portal to help trace virus carriers. India is willing to share the software with the SAARC partners.
India has also offered to create a common research program to coordinate research on controlling the coronavirus and other epidemics in the future within the south Asian regions. The Prime Minister suggested the ICMR lead coordination efforts for such an exercise.
SAARC health e-platform was also proposed to exchange information and expertise to counter the viral threat through a viral conference of the health of eight countries in the region.
Read more: South Asian Association For Regional Cooperation and India: Roles & Responsibilities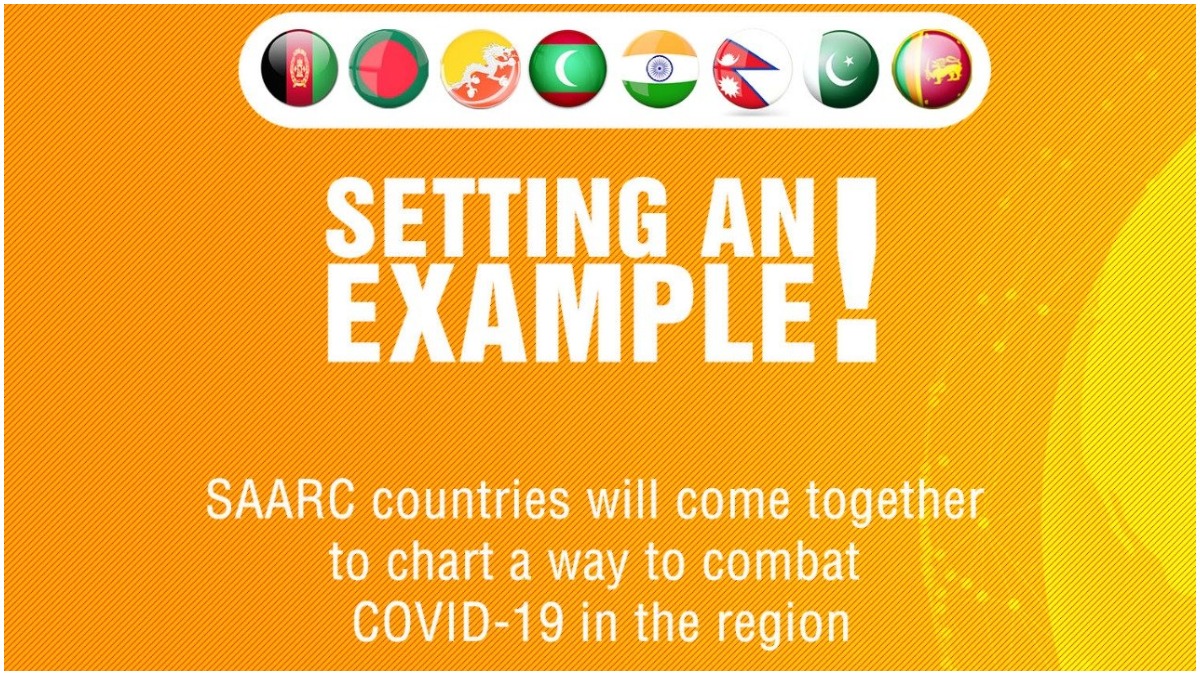 SAARC Summit 2020: Keynotes
India was also at the forefront of leading regional responses across the Indian Ocean in response to the disaster. Likewise, the viral outbreak is a natural disaster and India proactively seeking to mould a regional response. It underscores India's act of diplomacy.
By looking at the SAARC framework, India excluded Myanmar, an important immediate neighbour for tackling the deadly disease. So on that from India's neighbourhood first policy compromised. Nevertheless, India's leadership is laudable in times when big economies of the world are taking protective measures.
By offering $10 million for an emergency fund to tackle the viral outbreak, underlined India's readiness to be generous and to assist neighbouring countries in combating this deadly new disease.
Impact of Viral Outbreak on SAARC Countries
There is a long-term impact on economies that will be visible soon. The economic loss that the countries begin to bear will drag on for several weeks or several months now. Already this crisis is impacting Sri Lanka's economy and Maldivian economy. These two economies depend very heavily on earning from tourism. Even Bhutan's main earnings come from Hydropower exports to India. Tourism is an important sector in Bhutan but not the prime foreign exchange earnings. So, several countries would be affected by the disruption in tourist ows. So, SAARC countries have suggested looking at ways so that their economies can be insulated from the severe impacts of the viral global crisis.
Conclusion: Overall, India has been on the forefront in the fight against the virus. The pandemic has had some major global impact and as a result, organisations like SAARC and many others need to come together in order to tackle this hurdle. It has caused some severe injuries to India's economy and social sector.
Check our Instagram : Ownguru
Facebook : Ownguru
If you have an interesting write-up or any suggestion, write to us at ownguru@gmail.com