Meet Shivangi Singh, First Woman Fighter Pilot to Fly Rafale
Flight Lieutenant Shivangi Singh inspiring woman of India
---
A new ray of hope for the future is shining in our country as fighter jet pilot Shivangi Singh will be the first woman to fly the fighter jet Rafale. In an announcement recently, the Navy disclosed that Flight Lieutenant Shivangi Singh was named to be the first woman to fly the French-made fighter jet Rafale.
While many combat positions in the Indian Armed Forces have continued to remain male dominated, these recent changes have opened up some avenues for women to contribute as equal as men. Let us learn about this journey of 25-year old pilot as she makes history.
Shivangi was born on March 15, 1995 in Muzaffarpur, Bihar. Her father Bhushan Singh was a school teacher and mother, Priyanka Singh is a home-maker. Shivangi comes from a humble agricultural background. In her childhood, she was fond of sightseeing the politicians using a helicopter to attend various events in the native villages. This led to her aspirations of becoming a pilot.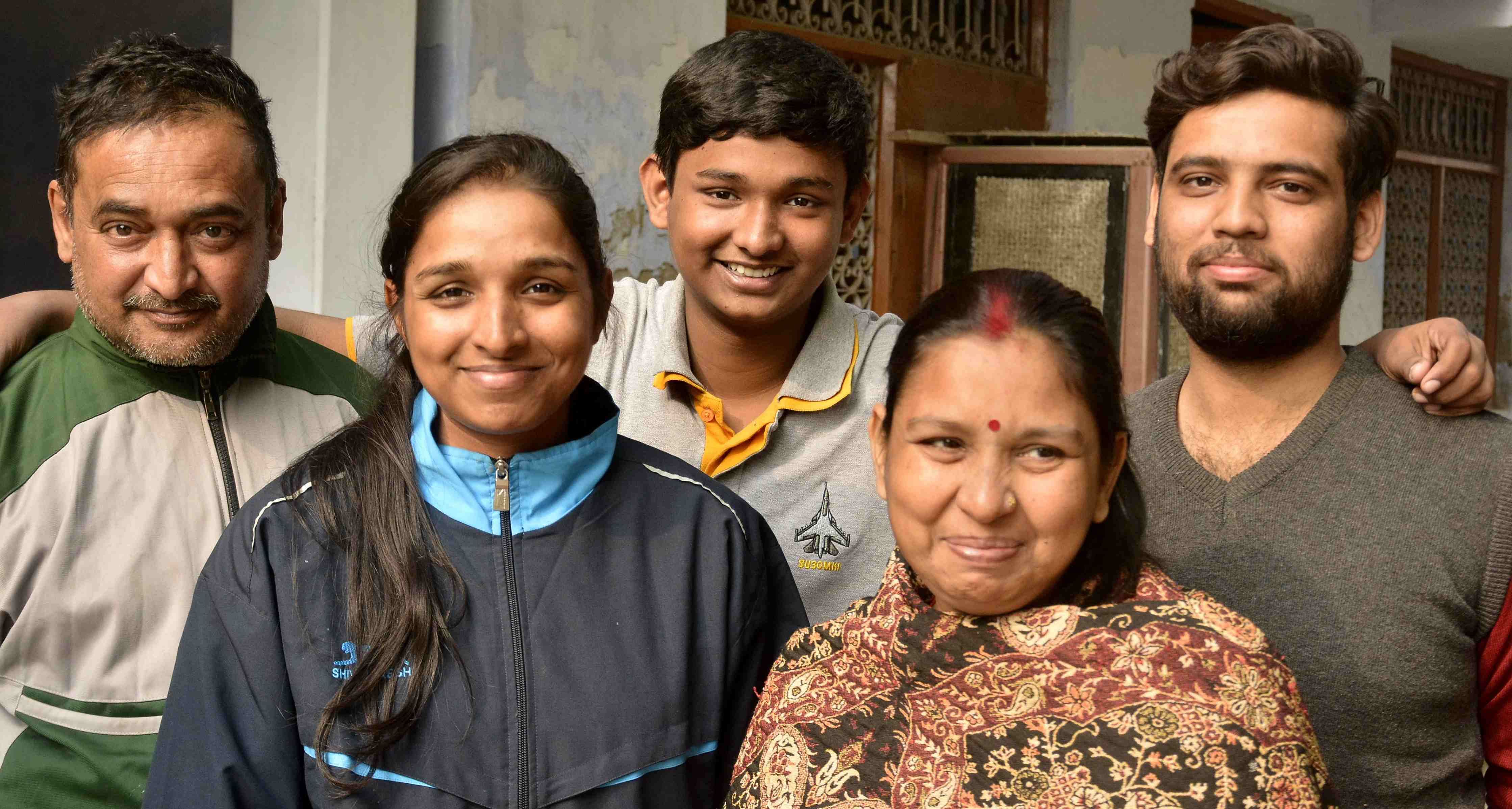 Hari Bhushan Singh, her father, is now the principal of a girls-only government school constructed on land donated by Shivangi's great grandfather, who donated it to enable people to overcome the conservative abhorrence of educating girls. She graduated as a mechanical engineer and completed her master from Malaviya National Institute of Technology.
Later, she went on to train at the Air Force Academy. She is a part of the second batch of women who fly fighter jets in India. Shivangi was inducted into the Indian Navy under the Short Service Commission (SSC)-Pilot entry scheme.
In June 2018, she was commissioned into the Indian Navy. She undertook two successive six-month courses; first the Naval Orientation Course at the Indian Naval Academy, and the second at Air Force Academy ,where she trained on the Pilatus PC 7 MkII aircraft. In the six months prior to December 2019, she learnt flying the Dornier aircraft at the Indian Naval Air Squadron 550.
Flt Lt Singh is graduating to the Rafale from the MiG-21 'Bison', one of the oldest fighter jets in use in the country, known to be demanding with its high take-off and landing speeds.
She will be joining the 'Golden Arrows' squadron based in Ambala. Squadron 17 of Ambala is popularly known for its role during the Kargil War in 1991. Before she takes charge over a Rafale jet, she has to go through under some conversion training.
The conversion training needs to be completed before a pilot shifts from flying one aircraft to another. Hers is likely to be the first of its kind, as she moves from the oldest jet in the Air Force, to its latest one. Currently, Flt Lt Singh is reported to be in conversion training, and will soon make history as the first woman to fly the Rafale.
Conclusion:
Women like her who do not bend their knees to the society's stereotypical gender norms, make history and inspire other women in the country. Coming from a not-so-well economical background, Shivangi still made it to becoming a pilot and fulfilled her dreams. After her conversion training, she will become the first lady pilot to fly a Rafale fighter plane.
Check our Instagram : Ownguru
Facebook : Ownguru
If you have an interesting write-up or any suggestion, write to us at ownguru@gmail.com