The empowering influence of Steve Jobs
Steve Jobs describes several lessons about life. How we constraint ourselves and impose self-proclaimed barriers around us on everything we can and cannot do.
---
Steve Jobs was born in San Francisco, California, on 24 February 1955. His biological parents turned him down and ended giving him up for adoption. Soon Paul and Clara Jobs adopted the baby Steve. Steve Jobs was raised in the mountain peaks of California. Later on, Steve Jobs invented and laid the foundation of American developed enterprise 'Apple Inc'. He was the co-founder, CEO and chairman of the company. It was the towering intellect of Steve Jobs that brought the whole company towards its tremendous peak out of a small cellar.
Steve was often engaged actively or passively in many other prolific and notable business organisations. He also joined the board of directors of The Walt Disney Company. He also laid down the foundation and later on became the CEO of  NeXT. He was also a part of the development of Pixar. Steve Jobs played a crucial role in the development of micro-computer processors and software. He made a significant innovation in the digital smartphone industry with the release of the iPhone. 
In 2003, Steve Jobs was diagnosed with pancreatic cancer. At first, he used conventional therapies to cope with the pathogen. Later on, he had tumour removal surgery. The surgery was a success, Steve Jobs began with the normal functioning of his life. Consequently, was surrounded by chronic illnesses. He passed away on 5 October 2011. Respiratory failure was considered to be the cause of his death. 
Steve is a source of motivation and inspiration for young emerging entrepreneurs from all across the globe. How he established a trillion-dollar business will empower and encourage all of us. On the 66th birth anniversary of Steve Jobs, let us have a look at some of the famous inspirational quotes by the tech giant himself.
Read more: 52 years since the demise of "Venus of Indian cinema"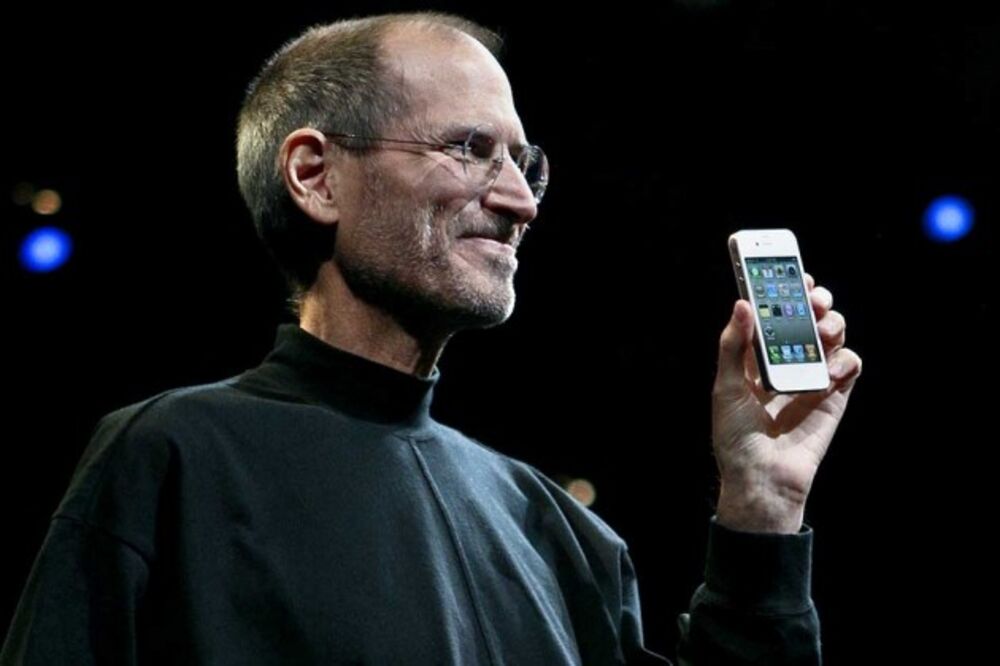 Image Source: Bloomberg
My favourite things in life don't cost any money. It's really clear that the most precious resource we all have is time.
I'm as proud of many of the things we haven't done as the things we have done. Innovation is saying no to a thousand things.
Your work is going to fill a large part of your life, and the only way to be truly satisfied is to do what you believe is great work. And the only way to do great work is to love what you do. If you haven't found it yet, keep looking. Don't settle. As with all matters of the heart, you'll know when you find it.
Have the courage to follow your heart and intuition. They somehow know what you truly want to become.
Think if you do something and it turns out pretty good, then you should go do something else wonderful, not dwell on it for too long. Just figure out what's next.
Sometimes when you innovate, you make mistakes. It is best to admit them quickly, and get on with improving your other innovations.
When you're a carpenter making a beautiful chest of drawers, you're not going to use a piece of plywood on the back, even though it faces the wall and nobody will see it. You'll know it's there, so you're going to use a beautiful piece of wood on the back. For you to sleep well at night, the aesthetic, the quality, has to be carried all the way through.
That's been one of my mantras—focus and simplicity. Simple can be harder than complex; you have to work hard to get your thinking clean to make it simple.
Quality is more important than quantity. One home run is much better than two doubles.
Being the richest man in the cemetery doesn't matter to me. Going to bed at night saying we've done something wonderful…that's what matters to me.
The people who are crazy enough to think they can change the world are the ones who do.
Your time is limited, so don't waste it living someone else's life. Don't be trapped by dogma—which is living with the results of other people's thinking. Don't let the noise of others' opinions drown out your own inner voice. And most important, have the courage to follow your heart and intuition.
We're just enthusiastic about what we do.
You can't connect the dots looking forward; you can only connect them looking backwards. So you have to trust that the dots will somehow connect in your future. You have to trust in something—your gut, destiny, life, karma, whatever. This approach has never let me down, and it has made all the difference in my life.
Be a yardstick of quality. Some people aren't used to an environment where excellence is expected.
For the past 33 years, I have looked in the mirror every morning and asked myself: 'If today were the last day of my life, would I want to do what I am about to do today?' And whenever the answer has been 'No' for too many days in a row, I know I need to change something.
I'm convinced that about half of what separates successful entrepreneurs from non-successful ones is pure perseverance.
What is Apple, after all? Apple is about people who think 'outside the box,' people who want to use computers to help them change the world, to help them create things that make a difference, and not just to get a job done.
Things don't have to change the world to be important.
Technology is nothing. What's important is that you have faith in people, that they're basically good and smart, and if you give them tools, they'll do wonderful things with them.
I've always been attracted to the more revolutionary changes. I don't know why. Because they're harder. They're much more stressful emotionally. And you usually go through a period where everybody tells you that you've completely failed.
Bottom line is, I didn't return to Apple to make a fortune. I've been very lucky in my life and already have one. When I was 25, my net worth was $100 million or so. I decided then that I wasn't going to let it ruin my life. There's no way you could ever spend it all, and I don't view wealth as something that validates my intelligence.
My model for business is The Beatles: They were four guys that kept each others' negative tendencies in check; they balanced each other. And the total was greater than the sum of the parts.
Remembering that you are going to die is the best way I know to avoid the trap of thinking you have something to lose. You are already naked. There is no reason not to follow your heart.
Getting fired from Apple was the best thing that could have ever happened to me. The heaviness of being successful was replaced by the lightness of being a beginner again. It freed me to enter one of the most creative periods of my life.
Check our Instagram : Ownguru
Facebook : Ownguru
If you have an interesting write-up or any suggestion, write to us at ownguru@gmail.com