29th July Major events and Highlights
What happened on 29 July?
---
Some major challenges and events that took place on this day are highlighted below. This describes the essence of history that the people faced at that time. The importance and the laws abolished by the famous rulers and their historical presence.
History and famous personalities
History- International 
Events
2007 – Iraq Won Asian Cup
On July 29, 2007, the Iraqi football team won the Asian Cup against Saudi Arabia. The game played in Indonesia ended with a 1-0 score, despite being a country torn apart by invasion and internal fighting.
1958 – NASA Created
On July 29, 1958, NASA (National Aeronautics and Space Administration) was created by the National Aeronautics and Space Act to make sure America will win the space race.
1949 – Moscow ends the blockade of West Berlin
On July 29, 1949, Moscow lifted the blockade of West Berlin. The Berlin Crisis solidified the division of Europe.
1921 – Adolf Hitler becomes the leader
On July 29, 1921, Adolf Hitler became the leader of the National Socialist German Workers Party.
1905 – Secret Agreement between US Secretary and Japanese PM
On July 29, 1905, US Secretary of War William Howard Taft and Japanese Prime Minister Katsura made a secret agreement agreeing to Japanese free rein in Korea in return for non-interference with the US in the Philippines.
Read more: What happened on 28 July? History and famous personalities
Births- International 
Composer Rudi Stephan
On July 29, 1887, Rudi Stephan, a German composer was born. He was considered one of the leading talents among his generation and famous for Music for Orchestra.
Novelist Malcolm Lowry
On July 29, 1900, Malcolm Lowry, a Swedish novelist and short story writer were born. He became a member of the Swedish Academy and awarded with the Nobel Prize in Literature.
Cricketer 
On July 29, 1970, John Alexander Rennie, a former Zimbabwean cricketer was born. He played in four Test matches and 44 One Day Internationals and as a swing bowler for the Zimbabwe national side.
Actor Stephen McNally
Born on July 29, 1911, Stephen McNally, an American actor was born. He appeared in many Westerns and action films and played hard-hearted characters or villains.
History- Indian
Events
2009 – Gayatri Devi Died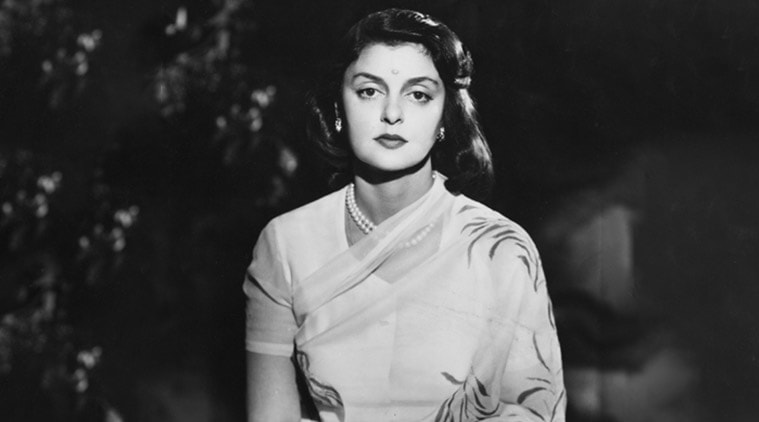 On July 29, 2009, Gayatri Devi, one of the last queens in India, died on this day. She played an important role in politics and fashion in India and was once voted one of the most beautiful women in the world according to Vogue magazine.
2006 – Strike protest 
On July 29, 2006, a strike was initiated to protest against the visit by India's president to Indian Kashmir regions. Four soldiers were hurt in a rebel attack.
1996 – The grenade exploded in Kashmir
On July 29, 1996, In Kashmir, India, a grenade exploded in a Muslim shrine that killed 2 and injured 100 people.
1994 – Muslim militants killed
On July 29, 1994, India army kills 27 Muslim militants.
1987 – Indo-Sri Lanka Peace Accord signed
On July 29, 1987, Prime Minister of India Rajiv Gandhi and President of Sri Lanka J. R. Jayewardene sign the Indo-Sri Lanka Peace Accord on ethnic issues in Colombo.
Read more: 27th July Historical events and Timeline
Births- Indian
Actor Sanjay Dutt
On July 29, 1959, Sanjay Dutt, an Indian actor, author and film producer was born. He works in Hindi films and received two Filmfare Awards and three Screen Awards.
Novelist Bibhutibhushan Mukhopadhyay
On July 29, 1894, Bibhutibhushan Mukhopadhyay, an Indian Bengali language author was born. He wrote many novels, short stories, travelogues, natak and children's books.
Cricketer Munir Hussain
On July 29, 1929, Munir Hussain, a cricketer, commentator, administrator, and journalist from Pakistan was born. On the tenth anniversary of the 1992 Cricket World Cup won by Pakistan, he was also one of the recipients of the PCB's World Cup Legends Award.
Composer Cingireddi Narayana Reddy 
On July 29, 1931, Cingireddi Narayana Reddy was an Indian writer, artist and composer. He was an award-winning Indian Telugu poet and writer.
Musician Anup Jalota
On July 29, 1953, Anup Jalota, an Indian singer, musician, professor, lyricist, actor, and politician was born. He is best known for his performances in the Hindu devotional music, bhajan, and the Urdu form of poetry, ghazal. He is popularly known as the "BhajanSamraat".
Check our Instagram : Ownguru
Facebook : Ownguru
If you have an interesting write-up or any suggestion, write to us at ownguru@gmail.com